If you are looking to buy a new-to-you vehicle, you might be looking at both new and used vehicle options. When it comes to used vehicles, certified pre-owned programs (CPOs) are your best option for saving money and mechanical security. CPOs provide you with the peace of mind of having a manufacturer's warranty and a manufacturer multi-point inspection.
When looking for the best CPO programs on the market, there are factors you want to consider, such as mileage of the vehicle, age limits, covered components, and whether the warranty is transferable. Other aspects to consider include which, if any, parts were reconditioned, whether courtesy transportation is offered when the vehicle is being repaired, and obtaining vehicle history reports.
Here is a look at ten of the best certified pre-owned cars and programs on the market in 2021:
1. Best Overall CPO Program: Lexus
The L Certified by Lexus program continues to be the top CPO program on the market. The L Certified program offers coverage for 100,000 miles or eight years from the vehicle's status as a new vehicle. Some perks of this program include courtesy transportation, 24-hour roadside assistance, free maintenance for two years or 20,000 miles from purchase date, and trip interruption coverage.
There are cons in every program, however, and Lexus's downside is that the L Certified warranty is not transferable. That is, if you sell your car, the new owner will not benefit from any of the previously offered warranty perks. However, chances are slim that you even want to sell your Lexus due to the brand having one of the highest reliability ratings in the industry.
2. Best CPO Programs for Powertrain: Kia
Kia is a well-known automaker in the automotive industry for its outstanding powertrain coverage. This CPO program covers repairs to the main engine components as well as the transmission, transfer case, drive axle, and any hybrid components. The warranty offers a six-year 72,000-mile bumper-to-bumper warranty, a 100,000-mile powertrain warranty good for ten years from the original purchase of the vehicle, and 12 months or 12,000 miles of platinum coverage.
Vehicles eligible to be covered by this program must have less than 60,000 miles on the odometer and be no older than five years. The Kia coverage is also transferable to future owners for a small fee ($40) and includes 24-hour roadside assistance, travel breakdown coverage, and offers a 164-point inspection which is above the industry standard.
3. Best CPO for Luxury Vehicles: Porsche
If you are in the market for a luxury CPO vehicle, Porsche is worth looking into. Not only is the Porsche brand well-known for its reliability and customer satisfaction, but its CPO program includes a powerful warranty and a rigorous 111-point inspection. Vehicles approved for this program are covered for ten years from the vehicle's new date or 100,000 miles.
The warranty is transferable and includes roadside assistance. However, as previously mentioned, the Porsche brand is known for its reliability, so you may never need the warranty. What makes Porsche unique is that they certify vehicles up to eight years old, which is rare for any automaker. Porsche also offers an unlimited mile two-year extended warranty past their ten-year 100,000-mile original warranty with all CPO vehicles.
4. Best CPO for Extra Component Coverage: Ford
Ford's CPO warranty is notable for its coverage of additional components such as the audio and navigation systems. This offered coverage is significant because many automakers do not include coverage of these extra components in their warranties (and they can be expensive to fix). All Ford CPOs have to pass a 172-point inspection which is the second-highest number of inspection points in the industry.
Ford's CPO warranty is for 12 months or 12,000 miles and covers the engine, transmission, rear-wheel drive, front-wheel drive, steering, brakes, front and rear suspension, electrical systems, air conditioning/heating, technology components, emissions components, factory-installed audio systems and safety systems. The powertrain warranty covers seven years or 100,000 miles from the date the vehicle was purchased new.
The Ford CPO warranty is transferable to future owners and includes a three-month free trial of SiriusXM satellite radio, 24-hour roadside assistance, loaner car allowance, travel expense reimbursement, and emergency transportation allowance. All of Ford's CPO warranties require a $100 deductible to cover repairs.
5. Best CPO Warranty Extensions: Hyundai
On top of having one of the best certified pre-owned warranties in the business, Hyundai also combines the original five-year or 60,000-mile factory warranty with a powertrain warranty of 10 years or 100,000 miles. This coverage includes no-cost transfers to the new owner as well as roadside assistance, trip interruption, and rental car coverage.
Hyundai vehicles eligible for this coverage need to be five years old or newer and with less than 60,000 miles. Vehicles undergo a full 173-point inspection to ensure quality and a clean title is verified through CARFAX. Hyundai offers a full range of vehicles from sedans to SUVs all of which are eligible in Hyundai's CPO program.
6. Best CPO for Vehicles With 15,000 Miles or Less: BMW
The BMW Elite program covers CPO cars with under 15,000 miles. This program provides 12 months or 25,000 miles of warranty coverage, which starts upon the expiration of the original new car warranty. This program provides you with a total of five years or 75,000 miles from the original date of purchase of vehicle coverage.
A basic used car warranty through BMW for higher mileage vehicles covers one year of unlimited mileage, which starts at the end of the four-year or 50,000-mile warranty for a new vehicle. Extra perks of the BMW Elite CPO program include 24-hour roadside assistance, BMW Assist, which offers collision notification, TeleService, and a courtesy vehicle while the covered vehicle is being serviced at a BMW dealership.
The BMW Elite CPO program warranties are only transferable on vehicles bought on or after January 1, 2014, and there is a $200 transfer fee. The repair deductible is lesser than Ford's at $50 for repairs needed on CPO vehicles and all cars undergo a 360-degree certification and inspection and are provided with a CARFAX vehicle history report.
7. Best CPO for Flexible Exchange: GMC/Chevy/Buick
For the indecisive certified used car buyers out there, the General Motors (GM) CPO plan is worth looking at. If you purchase a GM vehicle and then change your mind or decide that you want a different vehicle within three business days or 150 miles, you are free to exchange the vehicle with a GM replacement.
Vehicles that fall under this flexible exchange coverage include models by Buick, Chevy, or GMC. The vehicle you choose can be up to five years old and can have as much as 75,000 miles on them to remain eligible for the main CPO warranty program. The GM offered a limited warranty for the powertrain covers six years or 100,000 miles while the bumper-to-bumper warranty covers 12 months or 12,000 miles. Even better, all CPO vehicles must have completed any applicable safety recall work and a 172-point inspection before they're sold.
Extras included in the GM CPO program consist of CPO scheduled maintenance for 2-years or 24,000 miles, covering two scheduled maintenance visits for an oil and filter change, tire rotation, and multi-point inspections.
8. Best CPO for Electric Vehicles: Nissan
Only a few manufacturers offer good CPO warranties for their electric vehicles and Nissan has one for its all-electric Leaf. Qualifying model years up to six years old and have as many as 80,000 miles. The offered powertrain warranty covers seven years or 100,000 miles. The available extended warranty from Nissan offers no deductible cost in repair coverage.
Vehicles in this program have to pass a rigorous 167-point inspection and have a verified clean title through CARFAX. Some extra perks include roadside assistance, rental car coverage, and towing assistance. The warranty is transferable, but only one time to the owner directly after the original owner.
9. Best CPO With No Deductible: Subaru
Subaru's CPO powertrain warranty requires no deductible on covered repairs for seven years or 100,000 miles starting from the date of the car's purchase. Eligible vehicles for the CPO program need to have 80,000 miles or less and be five years old or newer. The CPO warranty can be transferred for a reasonable fee of $75.
All Subaru vehicles in this program go through a 152-point inspection and include a CARFAX vehicle history report. Extra perks include 24-hour roadside assistance, a free trial of SiriusXM radio, and a free trial of one year to the STARLINK safety package. A CPO car purchase through Subaru also has an offer of two optional upgrade plans in addition to the standard CPO Powertrain coverage which is titled Classic or Gold Plus plans.
10. Best CPO for Affordable Cars: Buick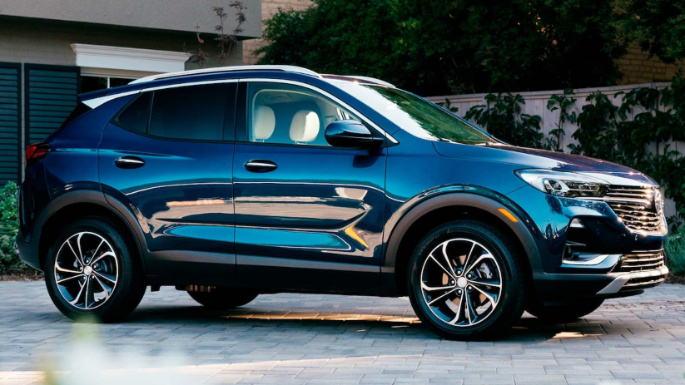 If you want a non-luxury brand with high-reliability ratings but a lower price tag, then Buick might be worth a look. Buick has high dependability ratings similar to that of luxury cars such as Audi, Acura, and Porsche. Buick vehicles come with a six-year or 100,000-mile powertrain warranty and Buick CPOs are covered by a limited warranty for five years or 62,000 miles from when the vehicle was purchased. These excellent warranties are transferable between owners and include two free service visits over the duration of two years or 24,000 miles.
Extra perks include a loaner vehicle, roadside assistance, and no deductible. Currently, Buick is offering CPO deals with financing as low as 0.9%. For your chosen vehicle to be eligible for Buick's CPO program the model has to be six years old or newer, and have fewer than 75,000 miles. All Buick CPO models go through a 172-point inspection which is higher than the average amount of points of inspection and is a standard shared with GM, Hyundai, and Ford