Expensive luxury vehicles and sleek sports cars are fun to look at, but these cars are often out of your budget or simply not practical. Looking for an affordable new car is about finding a new vehicle that works for your driving needs and budget.
Don't assume that an affordable used car can't be stylish, though. You can find commuter vehicles that have attractive styling, impressive infotainment systems, and great fuel efficiency.
This may be a list of some of the cheapest cars available, but don't let the low price fool you. They'll surprise you with their quality and performance abilities.
---
1. Toyota Corolla
Thanks to Toyota's impressive reliability ratings, you can buy a used Corolla and have confidence your car will last. While the Corolla is traditionally a sedan, a hatchback version was introduced in 2019.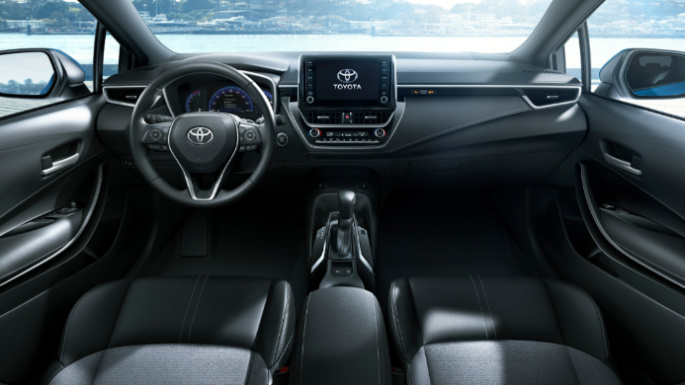 When it comes to performance, there are two four-cylinder engine options. Most models come standard with a CVT type of automatic transmission, but fortunately, you can also pick the six-speed manual on some trims for a higher level of engagement. What's even more impressive is that the larger engine gets you better fuel economy at 31 mpg.
The roomy interior helps you to enjoy its balanced handling and light steering. It also comes with a long list of safety standard features, including emergency braking, forward collision warning, and lane-departure warning. You'll appreciate the perfect blending of quality and affordability that Toyota achieves with the Corolla.
Browse used Toyota Corolla listings here.
---
2. Honda Civic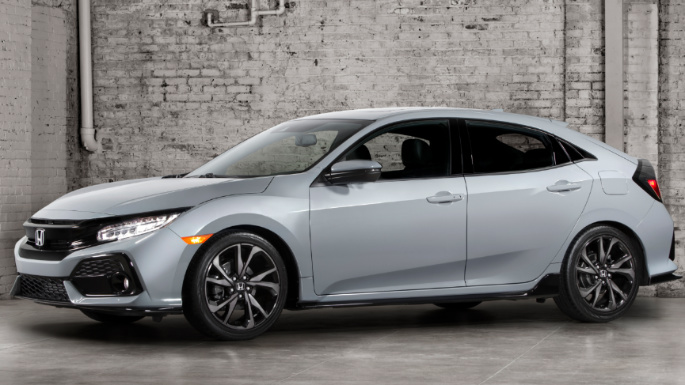 If you're looking for an excellent all-around affordable car, then you'll enjoy the Honda Civic. You'll sit in a high-end cabin that gives you plenty of space and attractive styling. Start driving, and you'll appreciate the sporty performance and handling with a smooth ride.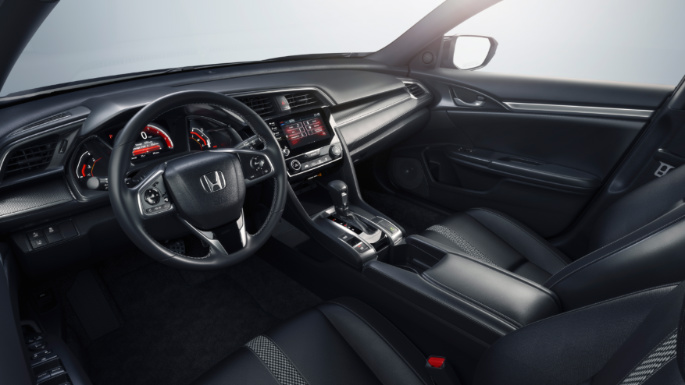 What makes the Civic stand out is that there are seven trim models and three body styles. With so many model options, you're sure to find the perfect car. While they vary in engine size, interior materials, and technology, they all come with a long list of standard safety features.
You'll be able to confidently keep your family safe with adaptive cruise control, lane keep assist, lane departure warning, forward collision warning, and automatic emergency braking. The only minor drawback of the Civic is that its reliability rating is lower than some other vehicles in its class.
Browse used Honda Civic listings here.
---
3. Kia Forte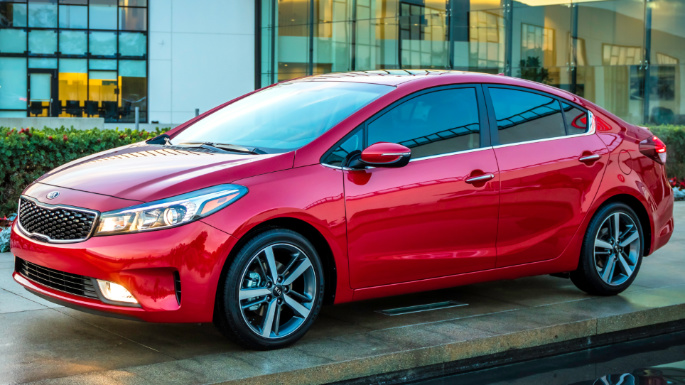 Kia has done a lot of work in recent years to keep the subcompact Rio and the larger Forte attractive and contemporary-looking. The Forte received a body design update in 2019, making used car options a great buy for their price.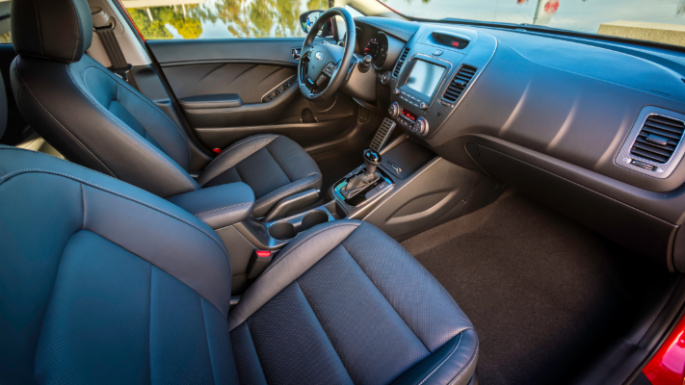 This little car packs a punch with an interior full of quality materials, strong fuel economy, and tons of safety features. There are five trim levels, so if you want the most standard features, you'll want the GT. However, even the base model FE comes with an infotainment system and a few driver-assist features.
The only drawback of the Forte is that the handling could be more responsive, and some find the ride to be a bit harsh. However, the GT trim option has performance upgrades that address this. It comes with a multi-link suspension, better brakes, and cooler sport wheels.
Browse used Kia Forte listings here.
---
4. Hyundai Accent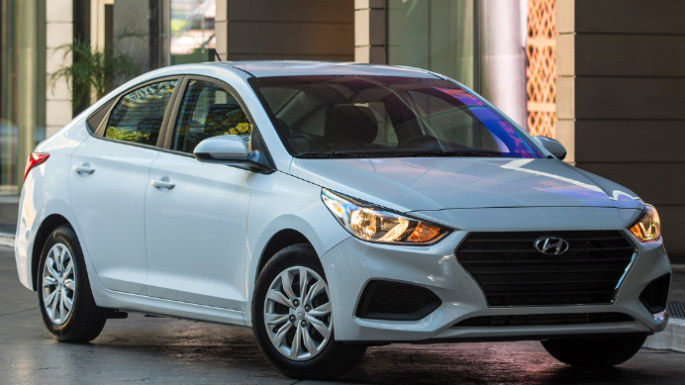 A top performer in the subcompact market is the Accent. This composed little car boasts a smooth ride, affordable maintenance costs, and a spacious interior. You'll enjoy the responsive engine with agile handling.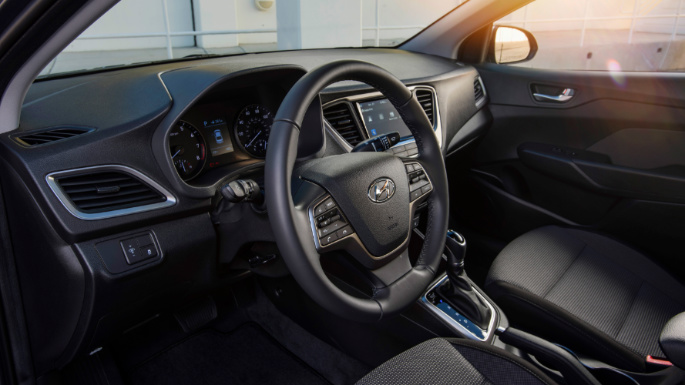 All three of the available trims come with a four-cylinder engine and front-wheel-drive. The base SE is the perfect value pick, with a five-inch touch screen and just the basics. If you're looking for more safety and luxury features, consider upgrading to the SEL or top-end Limited. These models come with larger touch screens and several driver-assist systems.
No one would describe the Accent as sporty, but its performance is impressive for small cars in this segment. Take it on the highway, and it'll comfortably achieve highway speeds without being overly strained. Think of it as a reliable sedan with composed performance for the mature driver.
Browse used Hyundai Accent listings here.
---
5. Volkswagen Jetta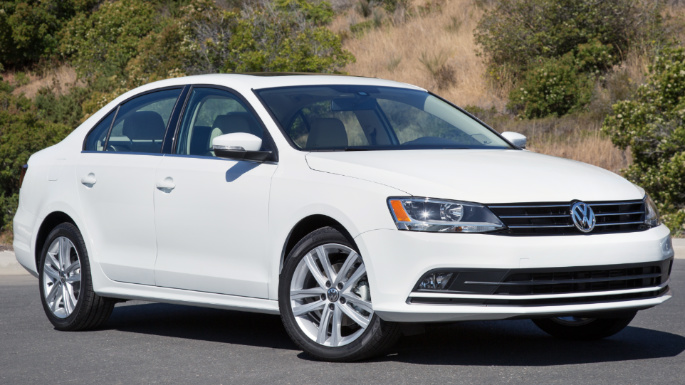 The Jetta underwent a complete redesign in 2019, making used models an appealing proposition. It offers a smooth ride, supportive seats, and a user-friendly infotainment system. It'll deliver decent gas mileage, making it an affordable car to drive as a commuter.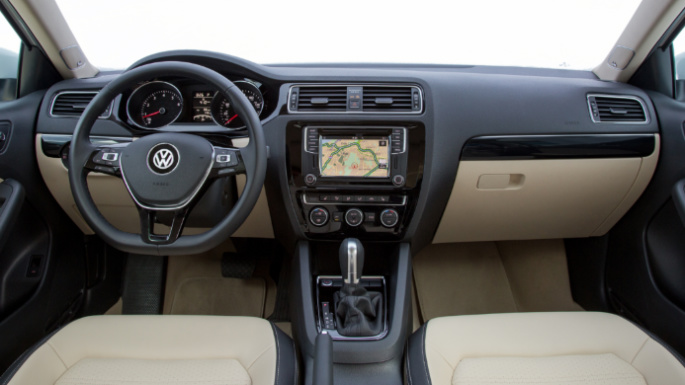 There are six trim levels, and even the entry-level model is nice with driver-assist safety features and a touch screen. At the top of the trim levels is the GLI. This model packs a strong turbocharged engine, heated seats, touch screen, and standard safety systems.
When it comes to performance, even the base model has a turbocharged four-cylinder engine. This is plenty for your daily commuter. However, if you're looking for more punch, the Jetta delivers here, too, with the upgraded turbo. Jettas -- and indeed all Volkswagens -- are known for their European levels of refinement and build quality while competing against more mainstream brands and models for price.
Browse used Volkswagen Jetta listings here.
---
6. Chevrolet Sonic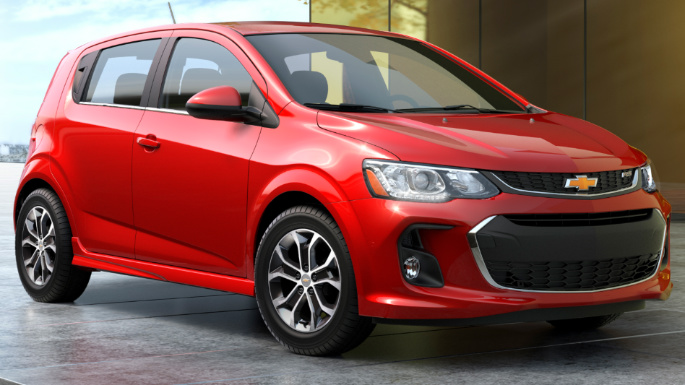 A top performer in the subcompact car category is the Chevy Sonic, with its spacious cabin and massive cargo area. Combine this with the sporty turbocharged engine and responsive handling, and you have a great little car. Chevy made sure that the Sonic keeps in line with the rest of its lineup. It has a responsive touchscreen, a user-friendly infotainment system, and Wi-Fi hotspot ability.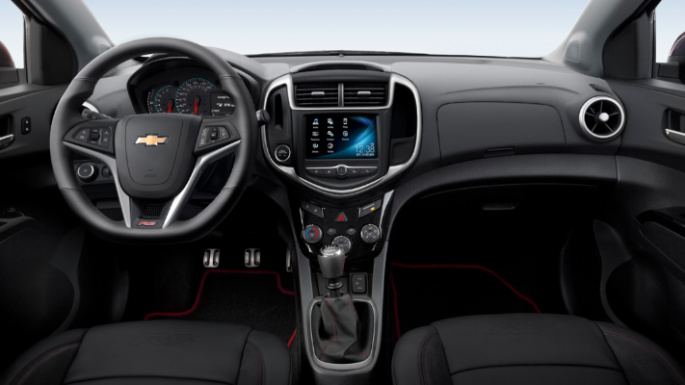 There are three trim levels, but all of them come with the same turbocharged engine, six-speed manual transmission, and front-wheel-drive. Depending on the trim level you choose, it'll be either a sedan or hatchback. The Sonic may be small in size, but it's passed all safety tests with top marks. However, the driver-assist safety features that are standard on other subcompact cars aren't standard on the Sonic.
Browse used Chevrolet Sonic listings here.
---
7. Mazda Mazda3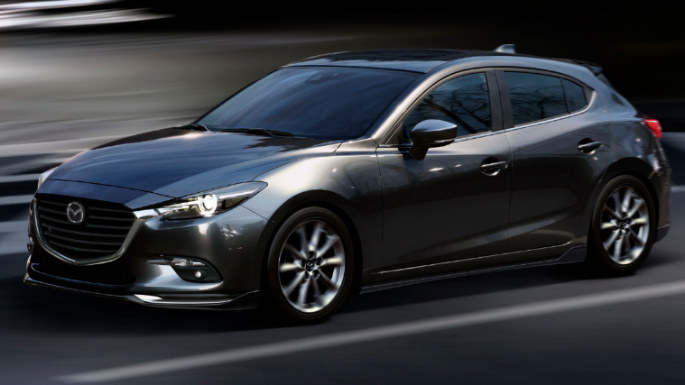 Mazda vehicles are built for people who love to drive. Get behind the wheel and enjoy the responsive handling and peppy engine. These nimble little cars have great acceleration and feel agile while on the road. Pair this with the impressive safety score, and you'll have a great car to drive.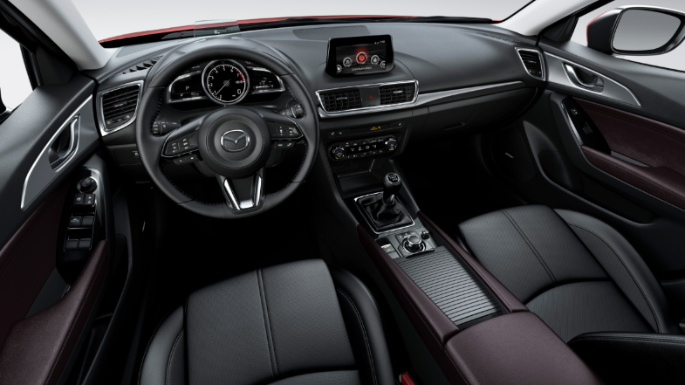 While the cabin may feel smaller than comparable cars, the refined styling and materials elevate it to feel like a more expensive car. Upgraded trim options have luxury qualities like upholstered leather seats and steering wheel. For the most safety features, skip the sedan and opt for the hatchback. It's loaded with the standard safety features you typically see in more expensive vehicles.
The only drawback of the Mazda3 is the technology. There's no touch screen, but it does have an 8.8-inch display. The navigation is simple and straightforward, with Apple CarPlay and Android Auto connectivity.
Browse used Mazda Mazda3 listings here.
---
8. Mitsubishi Mirage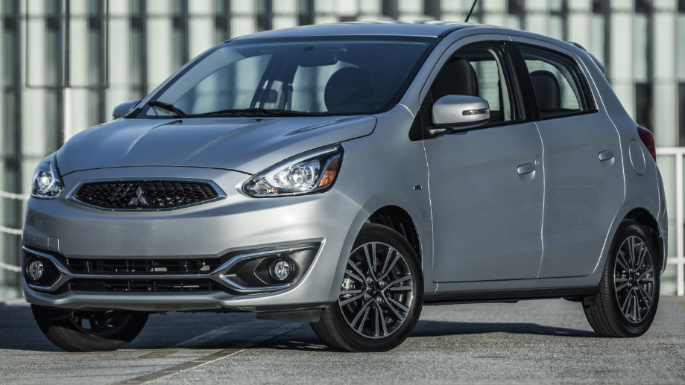 This subcompact hatchback will give you some of the best deals in its class. Combine this with its low maintenance costs, and you have an affordable vehicle. Its fuel economy is also top in its class. This makes the Mirage a top option for someone whose very budget-conscious.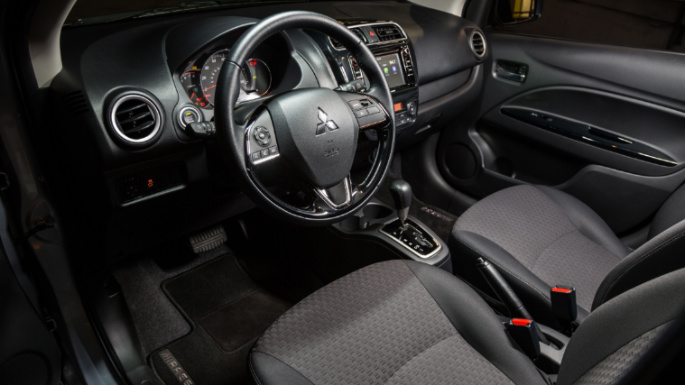 The no-frills interior has firm and supportive front and rear seats and plenty of cargo space. There are three trim options for the hatchback and two for the sedan version. The manual transmission and the 78-horsepower engine will give you impressive fuel economy. You can expect to get 37 mpg for the hatchback and 35 mpg for the sedan. This means your savings will continue during ownership. While the technology may be limited, it still has a seven-inch touch screen, Apple CarPlay, Android Auto, and Bluetooth.
Browse used Mitsubishi Mirage listings here.
---
9. Toyota Yaris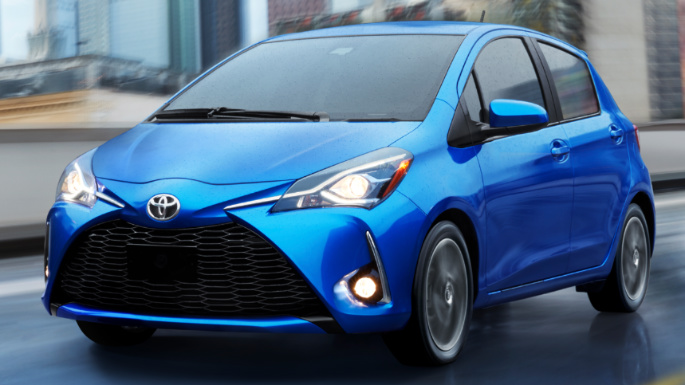 While 2020 was the last year that Toyota built this model, it's still a great buy, especially on a budget. This subcompact car has an attractive interior, responsive handling, and enough user-friendly features to make it not feel like a budget-friendly car.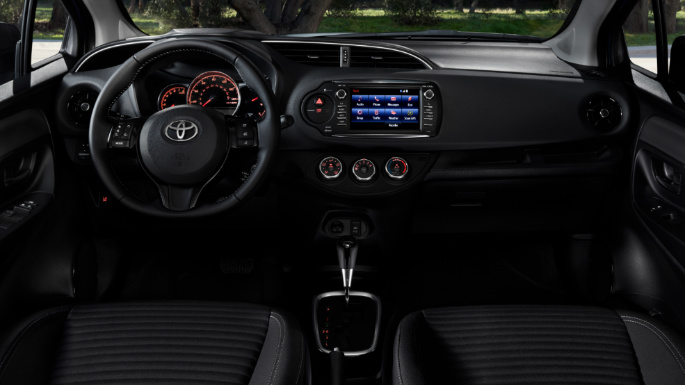 It comes in two styles, the sedan, and hatchback, with both giving you a decent amount of head and legroom for the car's size. The cylinder engine can feel slightly sluggish at times, but it's nothing that will cause problems while running errands around town. It also gets an impressive 30 mpg fuel economy.
Toyota loaded the car with safety features and technology, keeping the car competitive with other subcompact category models. It has a seven-inch touch screen and is Apple CarPlay and Android Auto ready. For safety, it comes with a rearview camera and a low-speed emergency braking collision system.
Browse used Toyota Yaris listings here.
---
10. Kia Soul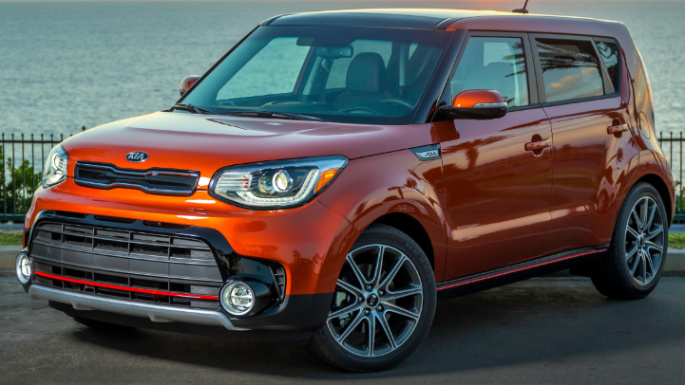 Unlike the other cars on this list, the Kia Soul is more like a crossover than a car. The overly spacious cabin is comfortable, roomy, and still has plenty of cargo space. The Soul's unique shape makes it an ideal commuter car with plenty of head and legroom for your passengers. However, it also makes it less agile and sporty than other subcompact vehicles.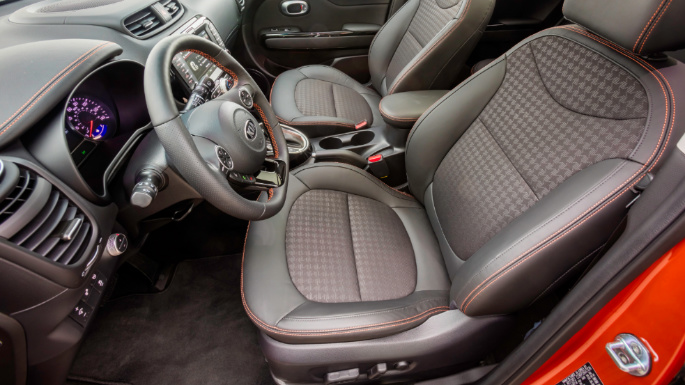 There are three trim models available, but the standout model is the EV. It has an electric motor with 111 miles of range. The other engine options are also impressive, with some of the highest horsepower in the category. You'll sacrifice the fuel economy a bit, but it's still great at 24 to 26 mpg fuel economy.
Browse used Kia Soul listings here.
---
11. Ford Fiesta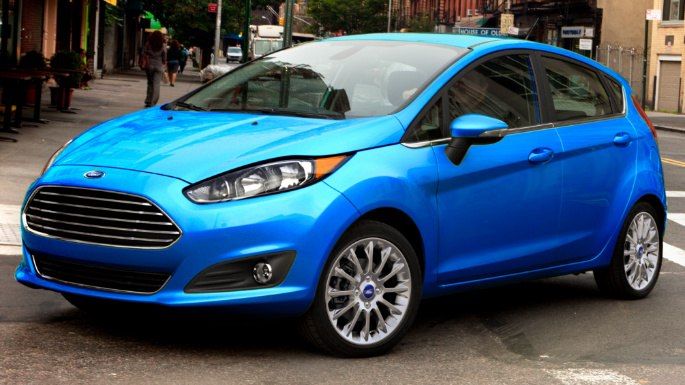 If size isn't a priority to you, then the smaller Ford Fiesta hatchback is a great option. It boasts sporty performance with agile handling for a fun-to-drive car. However, the rear seats may feel cramped, and there's a lack of cargo space when compared to other models on this list. The last year of production was 2019, so your only option is a used car.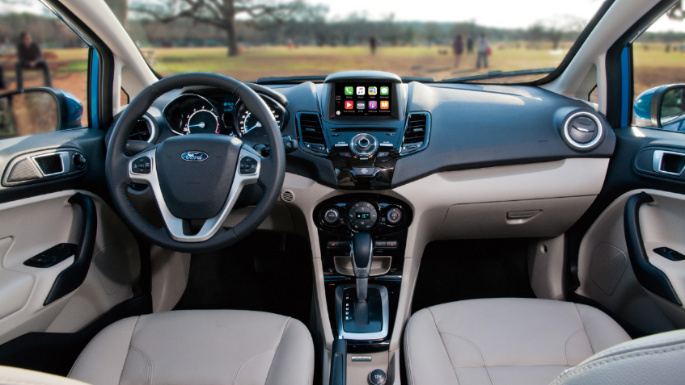 The base model will give you a 1.6-liter four-cylinder engine with 120 horsepower, helping it to power off the line ahead of other cars in its category. There are automatic and manual transmission options, so those who love to drive will appreciate getting behind the wheel. The experience is made even more enjoyable with the well-built cabin and quality materials surrounding you.
The Fiesta's safety ratings are also good, making it a great car for commuters or driving your family around. The Ford MyKey is available, which lets you set limits for younger and newer drivers. You could limit the maximum speed or set audio volume limits.
Browse used Ford Fiesta listings here.
---
12. Subaru Impreza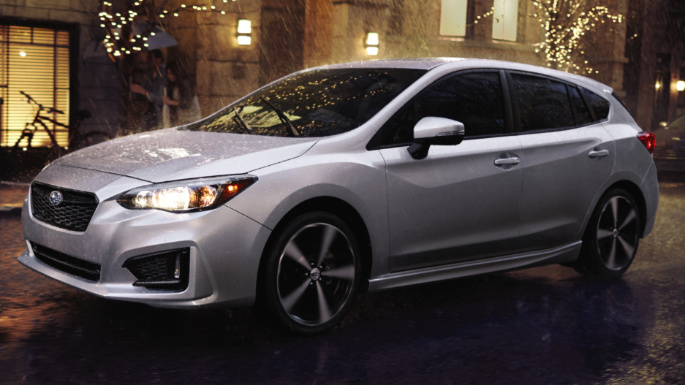 Don't be turned off by the Impreza's lower ranking; this hatchback has plenty of cargo space, a roomy interior for passengers, and impressive crash test ratings. Stick with models that are 2017 and newer to benefit the most from Subaru's improvements to safety, technology, and performance (that's when the Impreza switched to Subaru's new vehicle platform). There are four trim levels, but unlike other manufacturers, Subaru doesn't sacrifice features on the lower trim levels.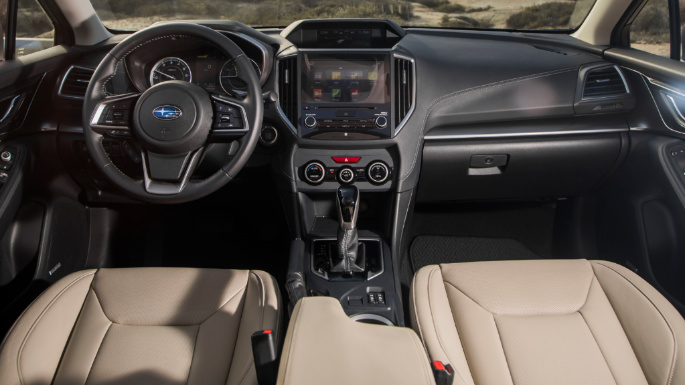 Even the entry-level Impreza has a touch screen, cruise control, and several driver-assist safety features. A standout quality of the Impreza is how safe it is, with top scores in crash test ratings. This makes it a top choice for families. The interior of the Impreza can comfortably fit five people. Adult passengers in the front and rear seats will have plenty of head and legroom. There are also small touches of high-quality materials that help the interior to feel upscale.
Browse used Subaru Impreza listings here.
---
13. Hyundai Elantra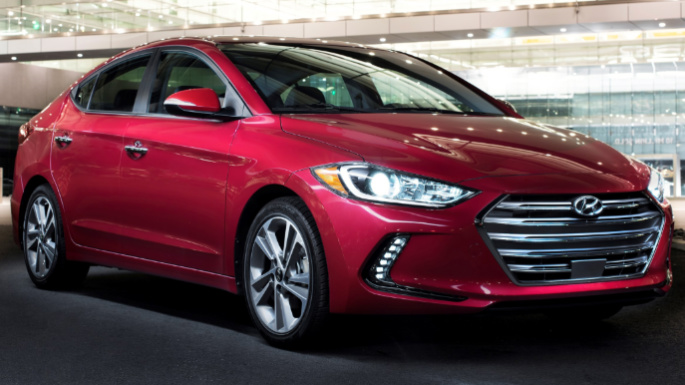 A new Hyundai Elantra may be out of your budget, but that's ok; the better buy is a well-cared-for used one that's a few years old. Stick to certified pre-owned vehicles that will have an attractive price and time left on the warranty. You'll love the Elantra for its above-average cargo capacity and supportive seats. For those who aren't tech-savvy, Elantra's user-friendly touchscreen and infotainment system will be an enjoyable experience.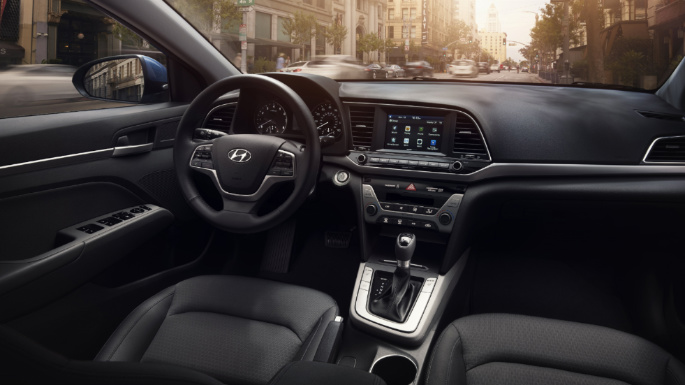 There are five trim levels available, and they vary greatly in features. The base model is perfect for someone looking for a no-frills commuter. It comes with a 147 horsepower engine, a six-speed manual transmission, and Bluetooth connectivity. At the top of the trim lineup is the GT, which comes with a 201-horsepower turbo-four, eight-inch touch screen, sunroof, and several driver-assist systems.