Best Used Cars under $20,000
When one considers that the average new car costs around $38,000, many people opt to shop for a clean used car rather than a brand new one. Cut that number in half, and a $20,000 price tag is a great starting point to find a quality used car without breaking the bank account. Looking for the best used cars under $20,000 will provide buyers with various options, but it's possible to find many used vehicles at this price point very lightly used with low miles.
There are many options available for those looking to buy the best used cars under $20,000. Anything from two-door sports cars to family sedans to hybrid vehicles is on the market and ready to go.
Here's a list of the best used cars under $20,000.
2013-2017 Honda Accord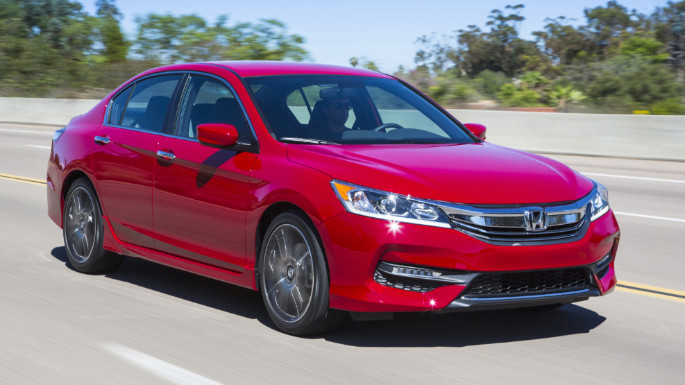 The eighth-generation Honda Accord is the quintessential midsize sedan recommended by nearly everybody for under $20,000. Buyers have the choice of either a thrifty four-cylinder engine or a powerful V6 that puts over 250 horsepower to the pavement. And the Accord received numerous accolades both when it was new and as a used purchase, given the range of trim level and engine options.
Coupe and sedan body styles were manufactured to cater to various buyers and various trim levels, including a luxurious Touring model from 2016. A manual transmission is even available for those who like the option.
With a new Accord model released for 2018, it will be easy to find well-equipped previous generation models for less than $20,000 because many previous Accord owners will have purchased the new one. Buyers can easily find an Accord in good condition for around $20,000 while slightly older vehicles can be found for far less than that, even a long list of options.
2015-2017 Toyota Camry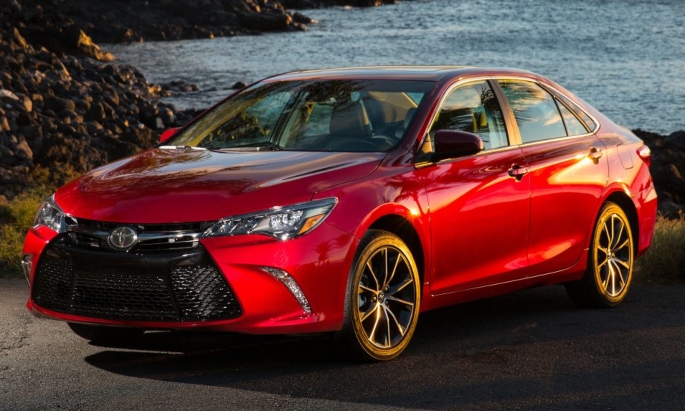 Like the Accord, the Toyota Camry is a staple of many best used cars under $20,000 lists, and for several good reasons. The 2015 through 2017 models are highly regarded for their durability, comfort, and ease of use.
The Camry is a well-rounded family sedan that is known for doing just about everything well. It has solid build quality that rivals many luxury sedans. The spacious cabin comes packed with standard features and advanced safety aids. All recent Camrys come with user-friendly infotainment systems and other technology features.
Like the Accord, the Camry is offered both with a four-cylinder and six-cylinder engine choice. The newest V6 models will be pushing the $20,000 limit, but older-year models will have no issues coming in at much less.
2014-2017 Mazda6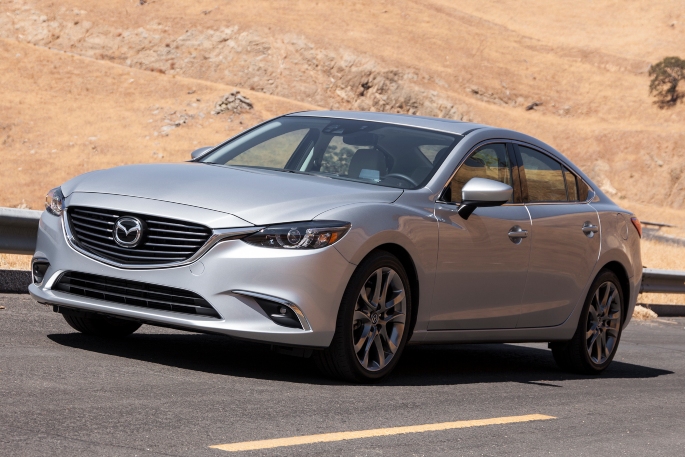 Equipped with Mazda's fuel-efficient 2.5-liter four-cylinder engine, the Mazda6 is built on the premise of creating a driving experience for its buyers rather than just being a form of everyday transportation. Its styling is attractive and accentuates Mazda's design theme.
Consumer magazines praise the Mazda's reliability, ease of use, and fuel economy, while reviewers at many enthusiast publications commend it for its handling capabilities and superior driving characteristics.
The Mazda6 is like the Toyota Camry or Honda Accord for those who don't want a Camry or Accord. It can't match either of its rivals in total practicality, but it certainly measures up with regards to fuel economy, features, and technology, not to mention its sub-$20,000 price tag. The Mazda6 also has one of the most elegant interiors in its category.
2017-2018 Mazda3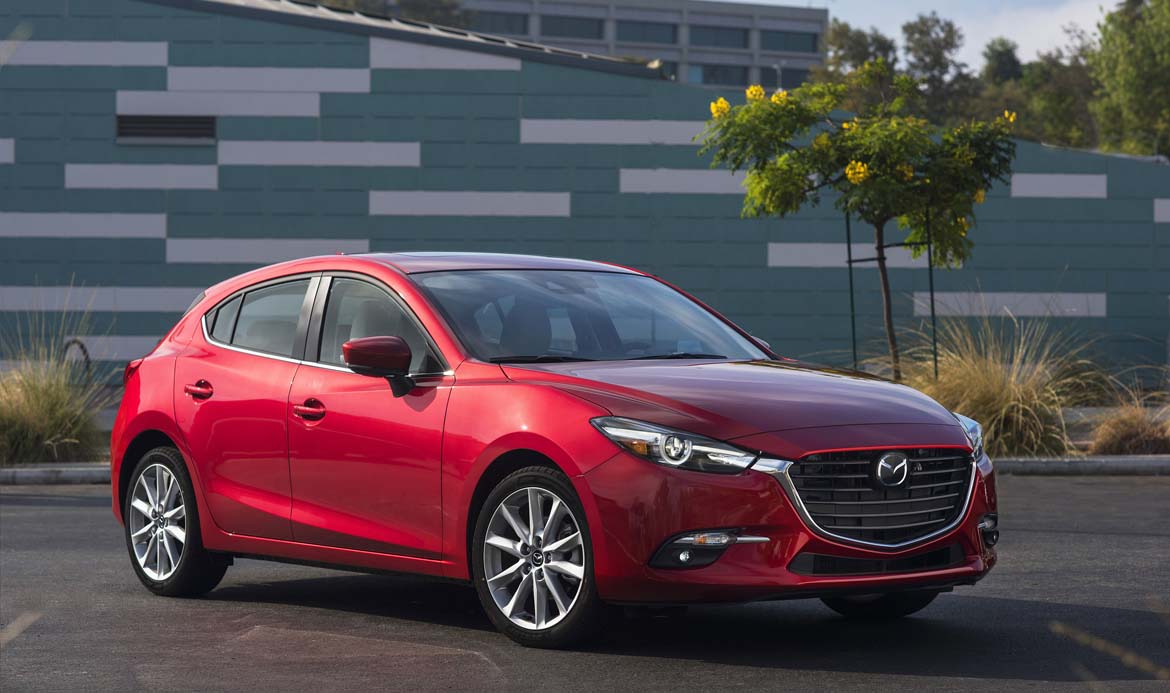 The Mazda3 follows closely in the footsteps of its larger sibling, the Mazda6. Its Skyactiv engine technology allows it to use its 2.0-liter four-cylinder or 2.5-liter four-cylinder engine to scoot around town quickly and efficiently. Independent publications rate its fuel economy nearly as high as some gas-electric hybrids, too.
It is available as a hatchback or a sedan with an optional six-speed manual transmission in either body style. Like the automaker's other cars and SUVs, the Mazda3 has a refined cabin adorned in high-quality materials.
Major redesigns occurred in 2014 and then in 2019, placing the 2017-2018 Mazda3 in the sweet spot of modern technology and safety features versus an affordable price, as well as also earning more sound insulation and equipment, such as leather upholstery, a power sunroof, and even a heated steering wheel. Clean 2017 and 2018 models should be available for between $12,500 and $18,500, even when generously equipped.
2013-2017 Toyota Avalon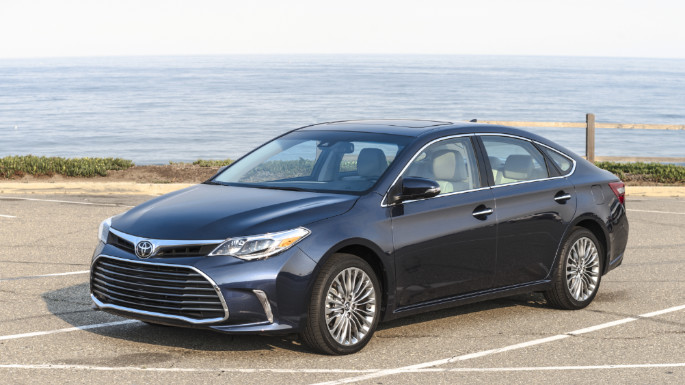 The Toyota Avalon is yet another staple on many best cars under $20,000 lists. It is reliable, affordable, and generally considered by reviewers to be one of the best full-size sedans on the market.
While the latest Avalon arrived in 2018, the models that fall into this price category came for 2013 and were given a light redesign for 2016. They don't have as much technology as the latest generation, but they still have an enormous cabin with comfortable front and rear seats, a quiet ride, and a proven reliability record.
Shoppers can find a fully-loaded 2016 Toyota Avalon for less than $20,000. The Avalon Hybrid provides an even quieter and more fuel-efficient choice for those who want extra comfort in their daily commute. The Avalon holds its value better than rivals such as the Chevrolet Impala and Nissan Maxima, but that doesn't mean $20,000 is out of the question.
2009-2020 Honda Fit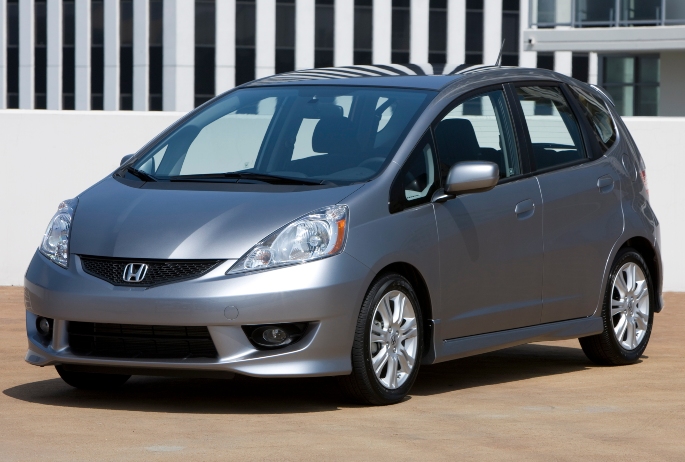 The Honda Fit is one of the best bang-for-the-buck small cars in the automotive industry. It may be a subcompact car, but it utilizes its space very well. It will not be hard to find an excellent used Fit because the new base model Fit starts well under $20,000 already.
Second- and third-generation Honda Fits from 2009 through 2020 (the Fit's last year on sale) will be the best used car options as first-generation Fits are often too high-mileage to provide the most out of a vehicle purchase. Reviewers love the practicality, reliability, and character the Fit offers. Even though it is smaller than the Civic, there was no need for a Civic hatchback until recently because the Fit ticked all the necessary boxes a Civic hatchback would have provided.
The Fit is no luxury car, but a well-equipped example can easily be found under $20,000, fitting virtually anybody's everyday vehicle needs.
2015-2019 Subaru Legacy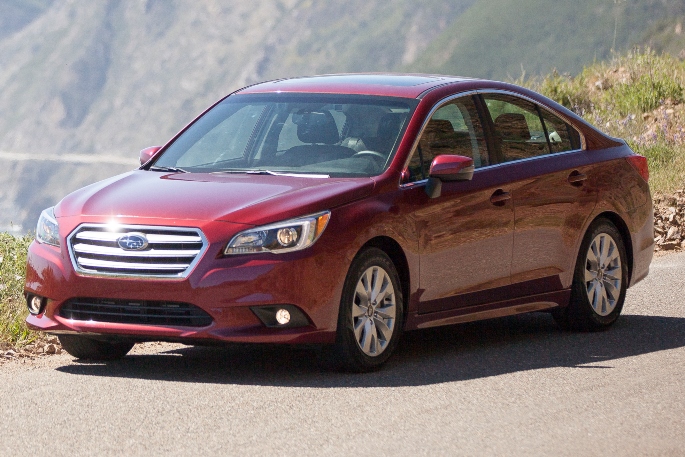 The sixth-generation Subaru Legacy boasts top safety features, much better than average value retention, and plenty of comfort and technology features. Standard all-wheel-drive (AWD), four and six-cylinder engine choices, and a continuously variable transmission combine to deliver greater fuel efficiency than a competing Ford Fusion with AWD -- one of the few midsize sedans that also offers that all-weather feature.
Because of its strong resale value, a 2018 or 2019 used model will be challenging to find for less than $20,000, especially when well-equipped. But very similar 2015-2017 models are starting to sneak into the target area. Even top-of-the-line Legacy Limited models are beginning to become available.
Subaru's standard all-wheel-drive system is an anomaly at this price point and provides another reason it is a standout on many best used cars under $20,000 lists. While it's not exactly ready to drive off-road, the Legacy is better equipped to handle bad weather and dicey road conditions than other midsize family sedans.
2016-2017 Mazda Miata MX-5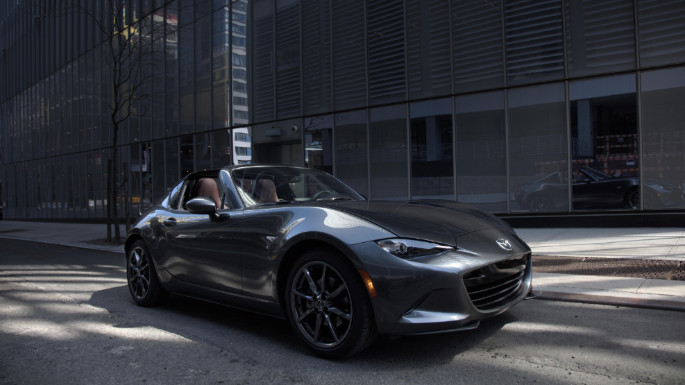 The Mazda Miata is not for everyone, but it is the most popular two-door convertible sports car globally. What the two-seater Miata lacks in practicality, it makes up for in reliability, fuel economy, handling capability, and the claim by many automotive publications that it is one of the best sports cars ever made.
The fourth-generation Miata makes our list for its wide availability for under $20,000. The Miata won't win many drag races, but for those looking for a beautiful, all-around proper sports car, it is rated by most as the best. It is available with a manual or automatic transmission so that anybody can experience all it has to offer for not that much money.
It's not roomy like a sedan or crossover, but the Mazda Miata enables drivers to get sports car thrills for a low price, with superb expected reliability.
2015-2019 Hyundai Sonata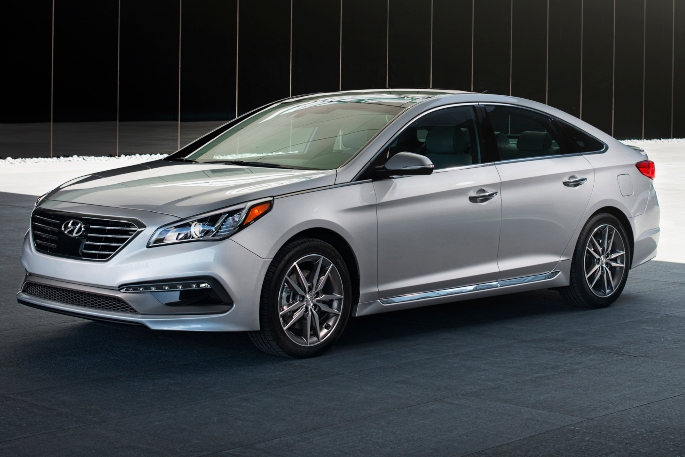 The Hyundai Sonata emerged as a formidable midsize sedan rival for the Honda Accord and Toyota Camry over the last decade. The previous-generation model is a competent vehicle that has more refinement than any Sonata before. Now it's a great value as a used sedan.
While it was criticized for its bland styling when it was launched for 2015, the last Sonata gained a quieter interior, better handling, and a more refined turbocharged, 2.0-liter engine as an upgrade. Models from 2018 and 2019 have a little more steering feel and slightly more adventurous styling, but they're all incredibly well-equipped for the price, many featuring power seats and Apple CarPlay and Android Auto.
Hyundai has risen through the ranks of various owner surveys because of increased reliability, better materials, and being that the brand has moved closer to rival the top automakers. Still being mostly seen as value models, the Sonata still doesn't hold its resale values as well as the Accord and Camry, but that means newer, lower-mileage versions are within reach of a compact sedan.
The related Kia Optima is a similarly sized model but offers a different style.
2017-2019 Toyota Corolla and Corolla iM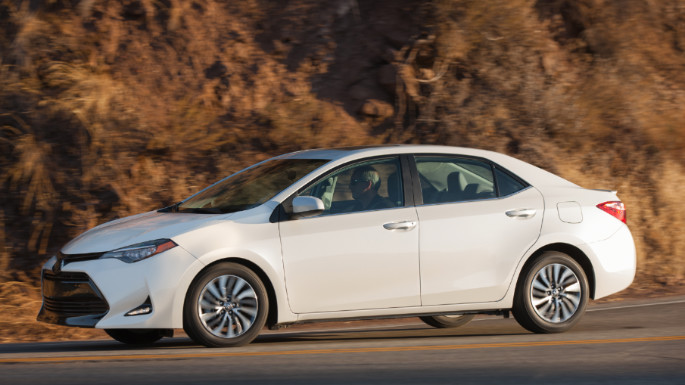 The Toyota Corolla is another staple on the best used cars under $20,000 lists. It is like a Camry-lite, doing everything very well without being spectacular in any one area. Its sales numbers prove this as it is one of the best-selling vehicles of all time.
The Corolla is a no-frills, reliable, affordable, comfortable, and practical commuter car that can work just as well for a family of four or a recent graduate. Well-equipped eleventh-generation models can sell for as little as $15,000. A hatchback version, called the Corolla iM, was released for 2017 and offered a relatively uncommon body style in this class for improved versatility.
With a new generation released in 2020, used Corollas have become a fantastic value. It rates highly in surveys in the areas of reliability, fuel economy, and overall practicality. The Corolla also offers some of the best standard driver assistance equipment in the compact car segment. Some may prefer the styling and looks of the Mazda3 or Honda Civic, but the Corolla offers a lot of value.
See Toyota Corolla listings Here and Corolla iM listings Here.
2016-2017 Toyota Prius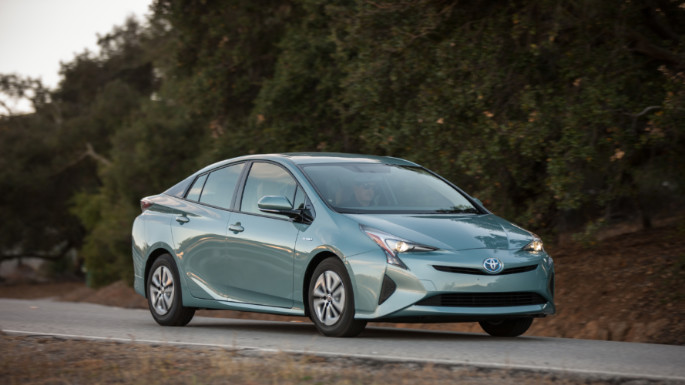 The Toyota Prius has long been one of the most reliable, most well-known, and most affordable hybrid vehicles on the used market. Pricing for well-preserved pre-owned 2016 and 2017 models with low mileage is around $16,000 to $20,000, with previous-generation examples on the market for much less.
The Prius has been the winner of multiple awards over its years of production, with J.D. Power awards for dependability, IIHS top safety picks, and Kelley Blue Book's best resale value awards, to name a few.
The Prius is an all-around performer and a standout choice for one of the best used cars for under $20,000.
2015-2016 Acura TLX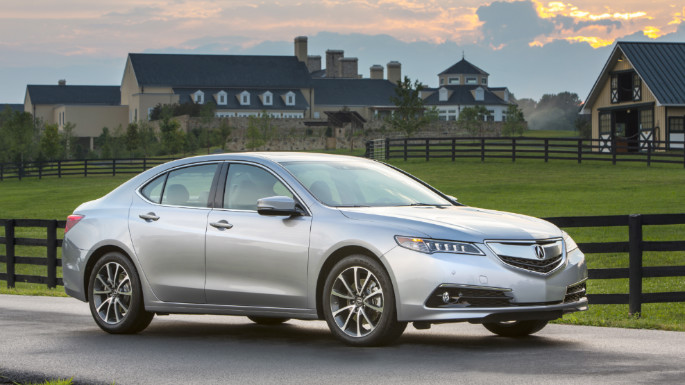 Affordable luxury is hard to come by these days, but the Acura TLX might just fit the bill. While it's sometimes written off as a more luxurious Honda Accord, the Acura features some significantly more upscale qualities while exhibiting many of the Honda's virtues. The TLX is well-appointed, has plenty of features to make any family happy on a trip, and is reportedly extremely comfortable.
While most sport sedans are rear-wheel-drive, the TLX has a front-wheel drivetrain. That helps it have better traction in lousy weather. Sharp handling and plenty of power make the TLX a joy to drive. Shoppers can find a well-maintained example in the price range of $15,000 to $20,000, making them more affordable to the average buyer than ever.
2011-2012 Lexus LS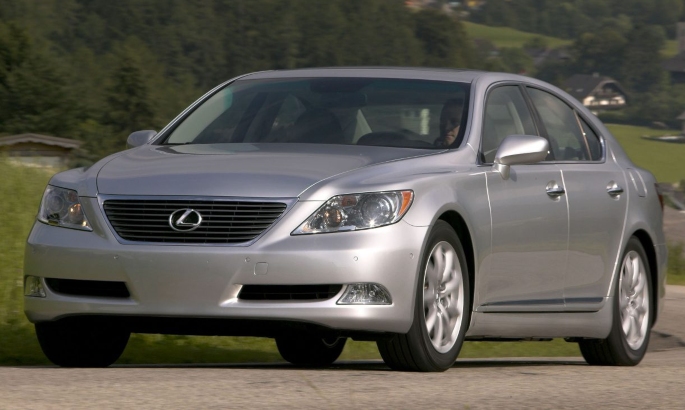 Lexus has been a top-rated brand by Consumer Reports, Kelley Blue Book, J.D. Power, and countless other automotive sources and companies for years. The LS is a top pick for many people, and it usually commands a hefty price tag. Used models that are around ten years old are starting to become more affordable, though.
The LS is a large luxury car with plenty of amenities to keep everyone in the family happy. It is safe, reliable, affordable to maintain for a luxury vehicle, and holds its value better than many competing BMW, Audi, Porsche, and Mercedes-Benz models.
If you have always wanted a luxury vehicle but have never been able to afford one, the Lexus LS could give you that opportunity. The newest models are better equipped with the latest safety and technology features, but a $20,000 used model will still be better equipped than most other new or used vehicles at this price point.