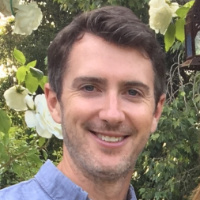 David Undercoffler
Editor-in-Chief
David Undercoffler is a life-long car guy who's been covering the auto industry for more than a decade. Prior to joining Autolist as Editor-in-Chief in 2017, he was the L.A. Bureau Reporter for Automotive News and the automotive critic and autos reporter at the L.A. Times. He has his masters in journalism from Boston University and his undergraduate degree from Hobart College. He lives in Los Angeles with his wife, their daughters, an old Toyota Land Cruiser and many bikes.
---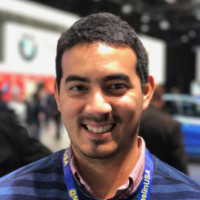 Zac Estrada
Contributing Editor
Zac is a journalist who has covered the transportation industry for more than a decade. His work has appeared in publications such as The Verge, Jalopnik, Automobile Magazine, Autoweek, Autoblog, and Edmunds. He received his Bachelor's degree in journalism and political science from Northeastern University and lives in Los Angeles.
---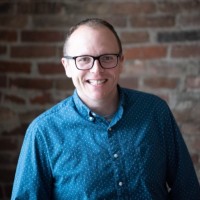 Chris Teague
Contributing Car Critic
Chris covers the automotive industry for a number of publications, including The Drive, US News and World Report, Driving Today, Forbes Wheels, and CarTalk. He focuses on delivering the information people care about and telling stories that spark interest around vehicles and mobility.
---
Jason Collins
Contributor
Jason Collins is a Freelance writer, world traveler, and car junkie who totally expects to own the first flying car someday. While his cinema tastes lie somewhere between Steve McQueen's Bullitt and The Fast and the Furious: Tokyo Drift, he will never discount the cinema magic of a good old fashioned DeLorean. His interests include catching re-runs of House and Top Gear (the British version) whenever he has a free moment.
---
Shawn Furman
Contributor
Shawn's interest in everything automotive began with collecting and playing with Hot Wheels, Matchbox, and other model cars. Through the years, his interests turned into a hobby. In addition to writing for Autolist, he also writes for The Vehicle Lab and Vehicle Scene. He also has my own automotive blog – The Unlimited Driver – and occasionally, he writes non-vehicle related guest posts for various other blog sites when opportunities arise.
---
Josh Noel
Contributor
Josh loves cars, and his wife and friends just don't understand. He has previously written for hotcars.com, in addition to his work for Autolist. Josh has been wrenching and messing around with cars since he could first hold a cross-shaped lug wrench. He founded the drag race club at his high school, where he also completed technical training in autobody repair. Josh has also participated in car shows and autocross events. He holds a Bachelor of Science degree from Boise State University. He's previously owned include an SR20DET swapped 240SX, Chevy C10 Stepside, Mini Cooper S, Mazda RX-8, and he currently has an NB Miata and Fourth Gen Toyota 4Runner.
---
Michael O'Connor
Contributor
Michael O'Connor is a writer and marketing specialist from the Bay Area of California. Having grown up restoring classic cars with his father, he learned how to drive on the cross-country Americruise car show tour. His interest in writing was inspired by car magazines and the rodding books of Henry Gregor Felson. After graduating from Sonoma State's Creative Writing program, he began writing for publications like Backyard Boss, Endurance Learning Center, and many more. When he's not typing away at his desk, he enjoys hiking with his dogs, woodworking and collecting rare books.
---
Melissa Spicer
Contributor
Melissa writes from her home in the Kentucky hills where she's been known to change a starter or help pull a motor or two on occasion. A lover of all things that go "vroom," Melissa also enjoys binge-watching true crime series and horror movies and is an amateur ghosthunter.
---
Previous Contributors:
Evan Walton
Previous Contributor
Evan has experience writing for multiple automotive companies such as Autolist, Vehicle History, and HotCars. Evan has been a freelance automotive journalist for a year, previously writing for recreation-based journals. Evan has a Bachelor's of Arts Degree from Indiana University East in English with a concentration in Technical and Professional Writing and a Bachelor's of Science Degree from San Francisco State University in Recreation, Parks, and Tourism Administration. Evan daily drives a 2018 Subaru STI and prides himself in staying current in the car industry.
Matt DiGiulio
Previous Contributor
Matt is no longer with Autolist but he's been writing about cars his whole life, evaluating and reviewing new and used vehicles to help buyers make a more informed decision. He lives in Los Angeles with his wife, their Mazda CX-5, and a free parking spot for his future Miata.
Chase Disher
Previous Product and Analytic Teams
Chase is no longer with Autolist. Previously, he was a Senior Product Manager and Industry Analyst for Autolist.