Highlights:
Forty-four percent of consumers would prefer to pay for ADAS and self-driving features upfront; 18 percent would prefer a subscription model.

$11 - $25 a month was the most popular rate choice for consumers willing to subscribe.

Forty-seven percent of consumers would be willing to pay up to $2,000 for self-driving capabilities; just three percent were willing to pay $10,000 or more.

3,380 current car shoppers were polled in early 2021 for Autolist's survey; additional stories on liability and key features of ADAS/self-driving forthcoming.
---
Full Story:
Car shoppers would overwhelmingly prefer to pay an upfront fee for hands-free and self-driving features on a new vehicle rather than a monthly subscription, bucking an emerging trend of automakers turning to subscriptions.
That's according to a new survey by Autolist.com, which found that 44 percent of current car shoppers would rather pay a flat see upfront for hands-free/self-driving abilities on a new vehicle. Just 18 percent of respondents would prefer a subscription model; the remaining consumers were unsure.
"These results show that consumers see ADAS as part of a vehicle's core functionality that they want to own, not subscribe to," said Corey Lydstone, president and founder of Autolist.com. "On the other hand, given the high cost of hands-free driving or future self-driving systems, we'd expect sticker shock to push some to prefer subscriptions."
Currently, no automaker offers a true self-driving system on a vehicle. Tesla, General Motors, and Ford all offer or will offer in 2021 hands-free driving systems of varying capabilities; subscription plans are expected for each.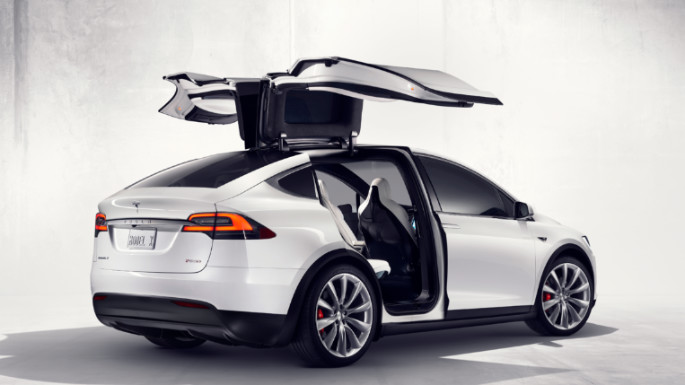 Autolist's annual ADAS/Self-Driving survey was conducted in early 2021 and gathered responses from 3,380 current car shoppers.
In addition to asking about the costs associated with such systems, the survey also looked into driver liability issues and key ADAS/Self-Driving features consumers prefer.
Results from the liability and features portion of the survey will be released in separate stories over the next four weeks.
---
Upfront Fees
Though respondents to Autolist's survey overwhelmingly preferred upfront fees over the subscription model, there was some disagreement over whether consumers should have to pay extra for these features at all.
Here's a look at the responses when Autolist asked consumers whether they would pay extra for self-driving capabilities in the first place:
59 percent of consumers said yes.
22 percent said no.
The remaining 19 percent were unsure.
Of those consumers willing to pay anything at all for self-driving abilities when they get their vehicles, here's a breakdown of what they'd be willing to pay upfront:
47 percent said they'd be willing to pay up to $2,000.
28 percent were willing to pay between $2,000 and $4,000.
22 percent were willing to pay between $4,000 and $10,000.
3 percent were willing to pay more than $10,000.
Currently, Ford, Tesla, and GM's Cadillac all charge upfront fees for their hands-free systems though the costs vary, as do the systems' capabilities.
On the 2021 Cadillac Escalade, for example, GM's Super Cruise setup costs $2,500. The automaker has said it plans to make Super Cruise available on 22 models across its brands by 2023, including the high-volume Chevy Silverado and GMC Sierra pickup trucks.
Tesla currently offers its Full Self-Driving (FSD) hands-free system as a $10,000 option on its vehicles.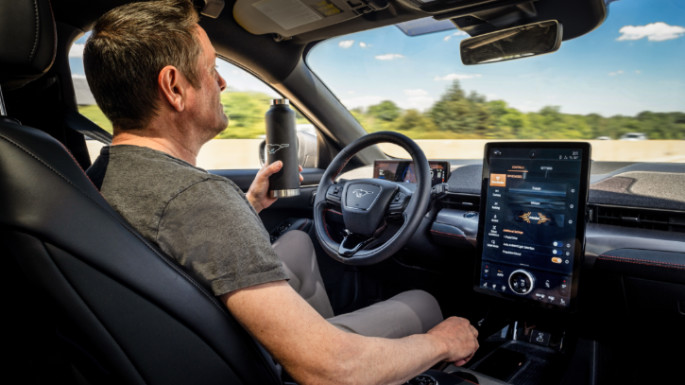 Ford's will also roll out its Active Drive Assist hands-free driving on its new F-150 truck and Mustang Mach E electric crossover (seen above) later in 2021. The system will be standard on higher-end trims of the two vehicles; buyers will be able to add it to lower trims of the F-150 for $1,595 and the Mach E for $3,200.
"Since it's early days for these assisted driving systems, it's clear automakers are still figuring out just how much of their costs the consumer is willing to absorb," Lydstone said. "But with brands like GM and Ford adding these systems to a wider variety of vehicles -- including some of their top-sellers -- we expect costs to decrease quickly."
---
Subscription sweet spot
Though more consumers preferred paying upfront, Autolist's survey also asked consumers how they felt about paying for subscription plans.
Here's a look at consumers' responses:
59 percent of respondents said they were willing to pay a monthly subscription fee.
28 percent of people said such monthly subscriptions should be no-charge and they were unwilling to pay such a fee.
13 percent were unsure.
But how much to charge? Of those willing to pay for a monthly fee, the most popular amount people were willing to pay was between $11 and $25 a month; 32 percent of shoppers chose this amount.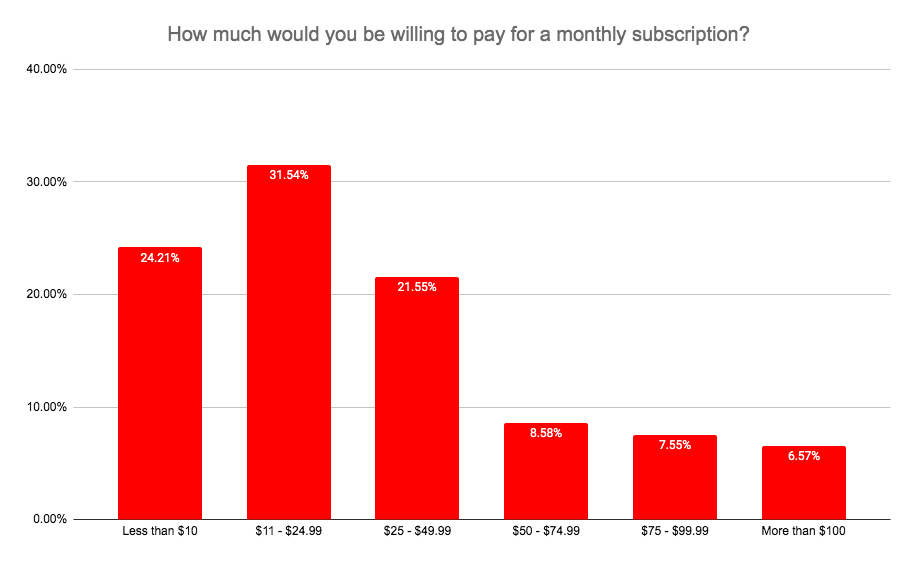 Here's the full breakdown:
24 percent were willing to pay $10 or less per month.
32 percent were willing to pay $11 - $25.
22 percent were willing to pay $25 - $50.
9 percent were willing to pay $50 - $75.
7 percent were willing to pay $75 - $100.
6 percent were willing to pay over $100 per month.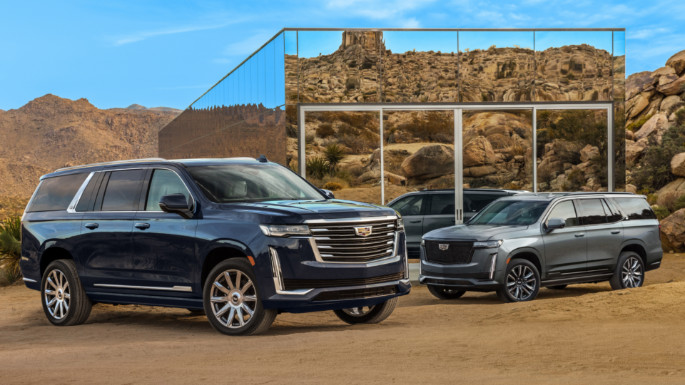 "A key appeal of subscriptions for automakers is the consistent revenue stream they offer throughout multiple owners of a single vehicle," Lydstone said. "On the consumer side, they also appeal to people who lease their vehicles and don't love the idea of paying upfront for something they'll only use for a few years."
The rates that Autolist found consumers preferred were in line with what Cadillac has planned for its Super Cruise setup (though the monthly subscription fees are on top of the option of adding it to the vehicle in the first place).
GM recently confirmed that after a free three-year trial of Super Cruise, users must pay a $25 monthly subscription fee; users who already subscribe to GM's OnStar connected services can add it for $15 a month.
Meanwhile, Tesla's Elon Musk has said his EV brand will offer its Autopilot FSD system on a subscription basis in 2021 though no fee has been announced yet:

And while Ford's Active Drive Assist won't require a user fee for the first three years of use, the automaker will share further pricing details and strategy after that period, according to a Ford spokesman. Industry analysts expect that Ford would adopt a similar subscription model as GM.
---
Autolist ran its annual ADAS/Self-Driving Survey in January 2021. This year's survey polled 3,380 current car shoppers and the results were published in three parts:
Consumers Prefer to Buy ADAS/Self-Driving Systems, Not Subscribe (This story)